Biography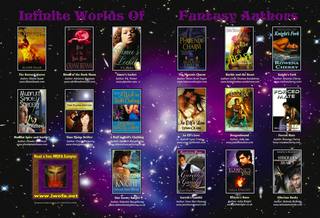 Heroines get more hero than they bargain for....

Rowena Cherry has played chess with a Grand Master and former President of the World Chess Federation (hence the chess-pun titles of her alien romances).

She has spent folly filled summers in a Spanish castle; dined on a sheikh's yacht with royalty; been serenaded (on a birthday) by a rockstar and an English nobleman; ridden in a pace car at the 1993 Indy 500; received the gold level of the Duke of Edinburgh's Award; and generally lived on the edge of the sort of life that inspires her romances about high-living alien gods.



If I may, I'd like to share my "Mission Statement."

My goal as a Romance author is to give good value. I expect to provide my readers with six to eight hours of amusement, a couple of really good laughs, a romantic frisson or two from the sensual scenes, a thoroughly satisfying Happily-Ever-After, and something to think – or talk – about when the book is finished.